Essential, the brainchild of Andy Rubin, also nicknamed as the father of Android released their first device, the Essential PH1 last year. The device won the attention and praises for its design. The company gained further praises for its update policy, as they almost everytime managed to release their update just a few hours before Google did it for their Pixel lineup of devices.
Essential held an AMA ( Ask Me Anything) on Reddit a few days back. The company has been conducting periodic AMA's every month for quite some time where the users of the device and general public can get to ask about the company's further plans and convey their issue to the upper management of Essential.
As it happens, in the last AMA, a Reddit user going by the username of 'S2K_F20C, asked the company whether they would be providing the Android Q update for their devices also. The Essential team had a simple response 'Yes' to this query.
Essential's plan to providing the Android Q update to its users is something that would be totally surprising to those who know how much poor Android devices perform when it comes to getting updates. In fact, most of the Android manufacturer's don provide more than 2 years of OS updates. And this included even Google, the company responsible for releasing the latest iteration of Android.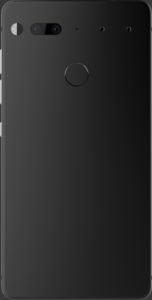 So, Essential providing at least three years of support for their device is sure to gain the company some recognition when it comes to their software quality. The company turned heads earlier this year when it released the Android 9.0 Pie update for the devices just a few hours after Google made it public for their Pixel users. In fact, in the one and a half month that has passed since Android 9.0 Pie rolled out, it is the only non- Pixel device to have a stable build of Android 9.0 Pie.
The Essential Phone is available for purchase through Amazon for a price of 499$.