Download and Install Huawei P10 B179 Nougat Update [Europe], The good news for Huawei P10 users is that B179 Nougat update is available for download. Huawei has officially provided the update for VKY-LO9 variants after it did the same for Huawei P10.
You should definitely opt for it as it adds VoLTE and VoWiFI features. Your voice calling experience will enhance and the following is a complete step-by-step guide to install the update on your Huawei P10. The phone is a good one and you should take the update unless you are thinking of changing it to something better.
Also Read: Files Go, the Google Android file manager (download and installation)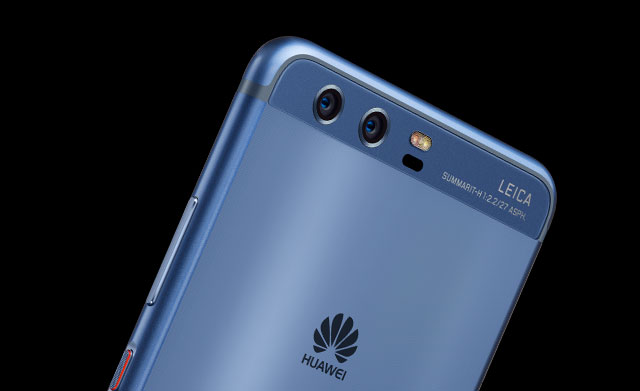 Pre-Requirements
The firmware is only for Huawei P10 VKy-L09 and you should not try it on any other Huawei device because it might brick the device.
You should have the bootloader of your Huawei P10 unlocked.
Take a complete backup of device data as everything will be wiped out during the process.
Keep the battery charge to 60% at least to prevent accidental shutdown.
Disclaimer
TheDroidGuru will not be responsible for any damage that might occur to your device while executing the following step and hence, you should proceed at your own risk.
Downloads
Download HWOTA_VKY.zip
Download Update.zip
Download update_full_VKY-L09_hw_eu.zip and rename the file to update_all_hw.zip
Download update_data_full_public.zip and rename the file to update_data_public.zip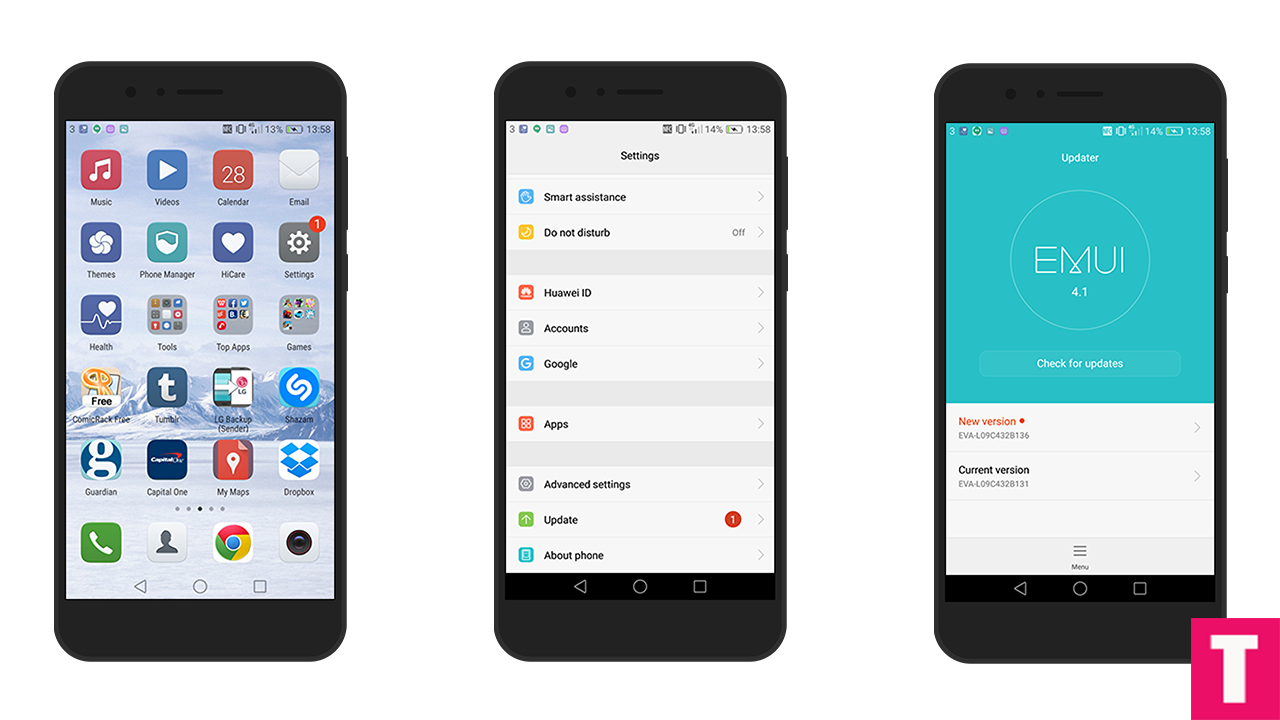 If there is no update yet in your region then you can wait for few days for the update to come or you can follow our guide to manually Update Huawei P10 to B179 Nougat Update | MHA-L09
About The Firmware
Device – Huawei P10
Model – VTR-L09
Android Version – 7.0
EMUI Version – 5.1
Firmware – B179
Build Number – VTR-L09C432B179
Region – Europe
Status – Official
Type – Full firmware image
Changes – Changelog
Note
This Update is only for Huawei P10 | MHA-l09 so don't try on other models.
Maintain 50-60% battery to prevent sudden shutdown between the process.
Download Huawei P10 B179 Nougat Update Files
1) B179 Nougat update for Huawei P10 VTR-L09C432B179
How To Flash / Install B179 Nougat Update On Huawei P10
METHOD:- 1
Step 1.Enable Developer Option and Android Debugging On your Huawei device
First, you have to enable the developer option.Go to Settings > About Phone > Build Number then tap on press build number 7 times to enable the developer option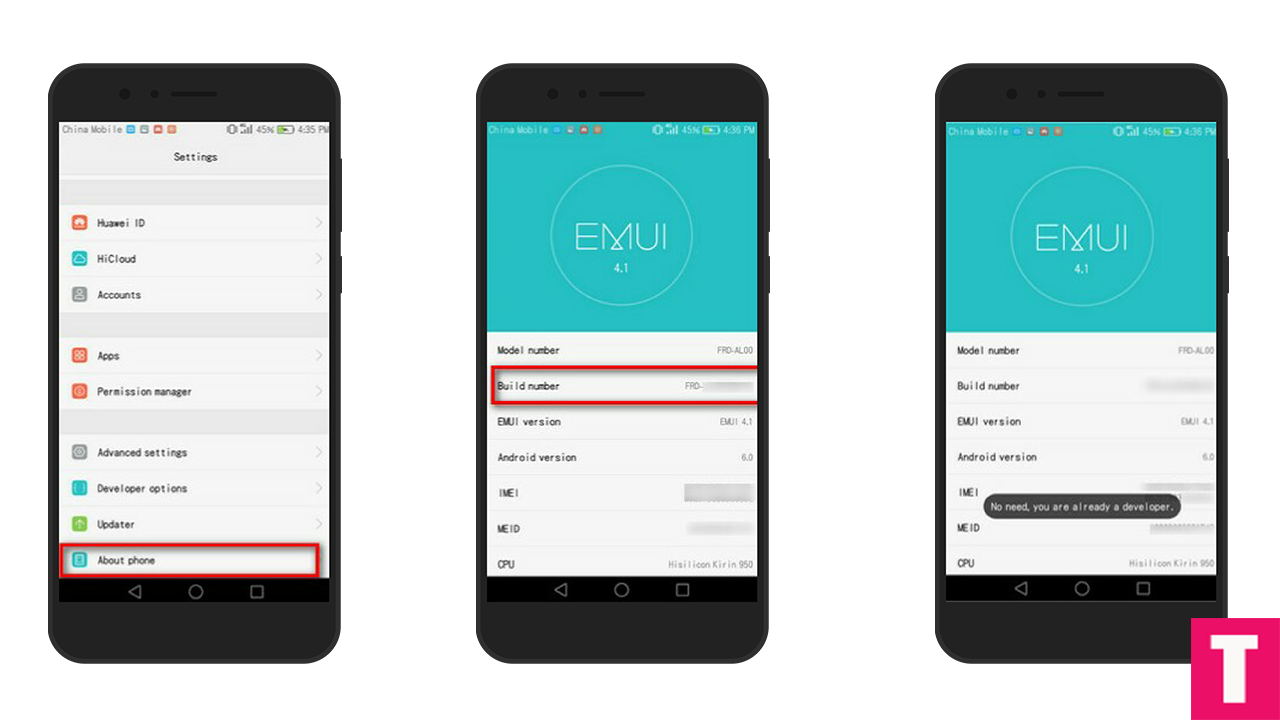 Now return to the setting's main menu scroll down, there should be Developer option available above Updater.Now go to Developer option then scroll down to android debugging and enable that.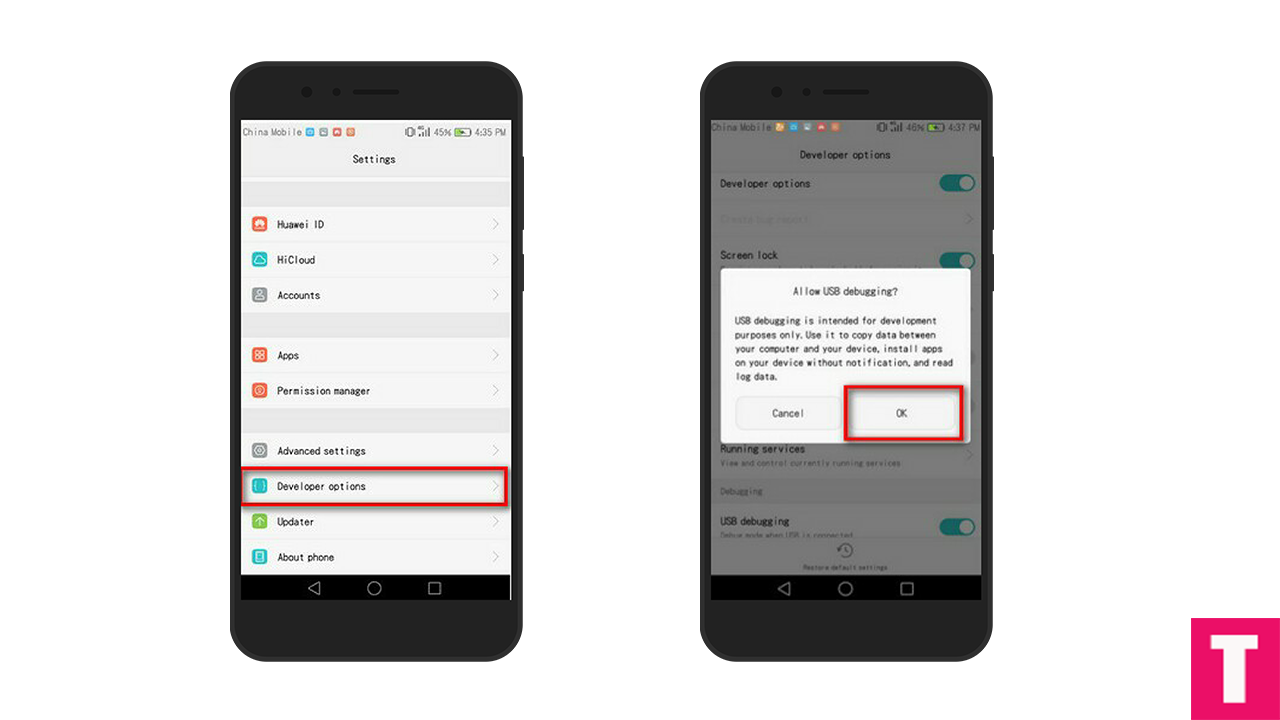 Step 2.First, connect your Huawei device to PC via a USB cable and create a new folder named "HWOTA" in its external microSD card. (memory card)
Step 3.Download all files from the download section, rename them and copy them to the new HWOTA folder which was created earlier.
Rename > update_full_MHA-L09_hw_eu.zip→ update_all_hw.zip
Rename > update_data_full_public.zip → update_data_public.zip
update.zip (Don't rename this)
Step 4. Download HWOTA_MHA.zip file and extract to the HWOTA folder from the zip to your desktop.
Step 5.Now disconnect the USB cable from the phone and power it off.
Step 6.Next, again connect your device and Reboot into Bootloader mode by pressing "Volume Down + Power"
Step 7.Open the HWOTA folder you extracted earlier on your computer and execute the update.bat file as administrator (Windows only).
Step 8.The updater window will pop up and ask you to restart your phone into fastboot mode. now press Enter key to continue as you are already in fastboot mode
Step 9.This tool will replace your phone's stock recovery and then ask you to reboot into TWRP recovery mode.In order to that, disconnect the USB cable and hold the power button to turn the phone off. Then hold Volume up + Power for a few seconds to enter TWRP mode.
Step 10.Once you're in your device's TWRP, plug in the USB cable again and press the Enter key twice on your computer.
Step 11.For update source, type 1 and press Enter.
Step 12.In update type selection, type 1 again and hit the Enter key twice.
Step 13.Now your phone will now reboot into its recovery mode and start the update installation process.Wait for the process to finish
Step 14.Once the updating process is completed your device will reboot into the latest updated firmware
Step 15.Done!!!!You have successfully updated your Huawei P10 to B179 Nougat Update.
METHOD:- 2
Step 1.Make sure that your device is bootloader is unlocked and you have a custom recovery (TWRP) installed on your device.
Step 2.Now download Huawei P10 B179 Nougat files from the Download section above and save it on your device.
Step 3. Now Boot your device into TWRP Recovery mode. (First turn OFF your phone.Now press and hold the Power + Volume Up Button for a few seconds, all at the same time.The Huawei logo should appear first and then you can enter into the Recovery Mode screen on your Huawei device)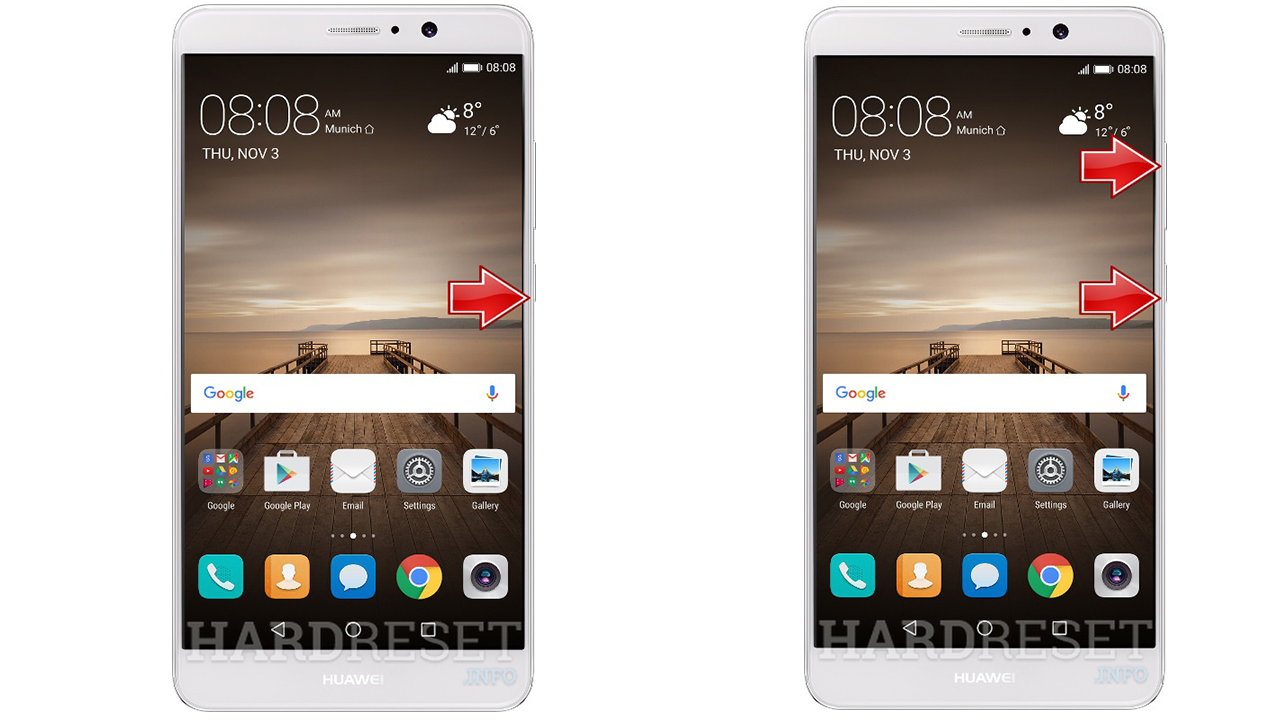 Step 4. Once you are in TWRP recovery, flash the update.zip file and once flashing is done just flash the second and third firmware file.(Wait until the flashing is completed)
Step 5.Done! Reboot your device, your Huawei P10 should boot into B179 Nougat Firmware.
If you have any question or suggestion regarding this post, feel free to leave that in the comment section below 🙂