VoLTE functions reach the Huawei P10 with its latest update, Lately, both operators and manufacturers are focusing on VoLTE calls that allow greatly improve the quality of audio in calls. Now the Huawei P10 just received an update of EMUI 5.1 that adds the functions VoLTE so that the user can enjoy much clearer calls.
The update of the EMUI 5.1 in question arrives under the name VTR-L29C432B171 and has a weight of 570 MB. The update to the new version comes via OTA although if you have not received it you can always access the system update options that can be found from the configuration menu of the current top of the Chinese company.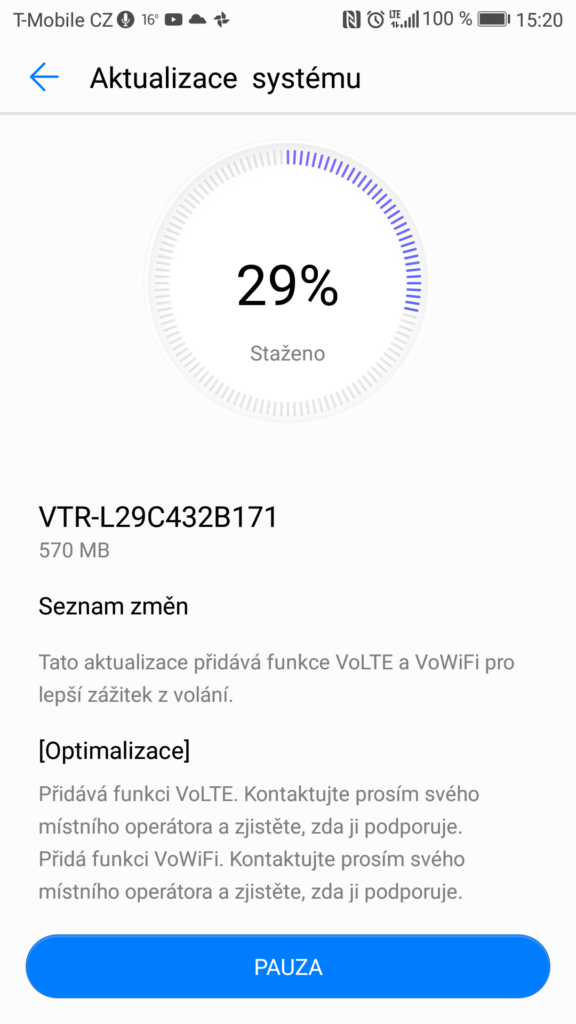 The VoLTE functions, short for  "Voice over LTE" , allow to make the voice calls in 4G, so that with this technology the quality of the calls that we make thanks to the capacities of the greater frequency ranges (50Hz to 7kHz)  so there are new HD calls that users can now enjoy the Huawei P10. Another advantage of VoLTE calls is that the call establishment is much faster, reducing by half.
In addition to the VoLTE functions, as you can see in the image that illustrates these lines the smartphone also receives the functions VolWIFI, which follow the same system but instead of a data connection is over the Wi-Fi network.
Of course, in order to use both the VoLTE and VolWiFI functions, you will need to know if your local operator allows you to make such calls.
Other Updates
There are also improvements in the use of the Cloud because if the relevant function in settings is enabled, the data of our contacts and the dates marked in the calendar can be saved in the Cloud. In addition, the camera also receives the 3D Panorama function, which allows you to take 3D dynamic photos. This way you can enjoy the same image from different angles.
And to finish with the new features, this update improves several errors when displaying text in some parts of the interface, optimizes the menu of quick configurationwhen starting the computer for the first time and the computer is left with the security update for the month of September .
As it could not be otherwise the update of the Huawei P10 also has the respective bug fixes that try to fix the display of text in the interface that has previously reported some users. It also integrates the respective Google security patches of the last month to prevent possible external attacks.
Are you a Huawei P10 user? Tell us if you received this update in the comments