Earlier this year, Google rebranded their smartwatch operating system Android Wear to Wear OS. Now the company started Wear OS 2.2 update mentioned as System Version 'H' update based on Android Pie. The smartwatch operation system is already so much polished and redesigned itself. Some of the changes are mentioned below about this update.
Wear OS System Version 'H' Update Changelog:
Battery Saver Mode – This update will increase your battery life during the Battery Saver mode on. When your smartwatch battery charge will down to 10%, this mode will turn off all other tasks and will display only time.
Off Body Efficiency Improvement – After the 30 minutes of inactivity, your smartwatch will go into deep sleep mode to less consume battery.
Smart App Resume – In this Android Pie update, the multitasking is improved than before. You can now easily choose and open your recently opened and left apps from multitasking tab.
Two Step Power Off Option – Now you can easily turn off or restart your smartwatch. Just press and hold the power button and the 'power off' or 'restart' option will appear.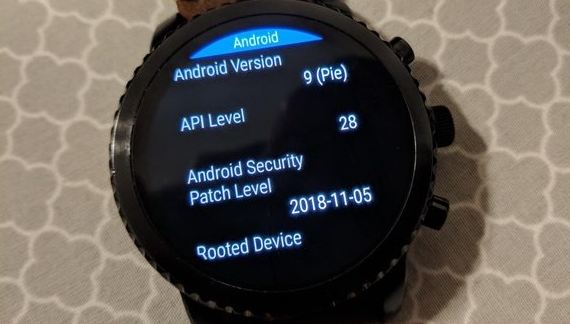 Reason Behind Wear OS 'H' Name
There is no official confirmation revealed yet by the company. But according to the 9to5Google post, the 'H' stands for 'Hematite', it's a mineral form of iron oxide. According to the Android Building Group, the Android 9 Pie Wear OS Developer Preview was announced in March. It was focused on Battery Saving and App Resume feature mostly. After that, Google adds a few more features to it.