Sony Xperia x 34. 4.8. 2. 19 Update is now released with significant fixes. The new patch has added tremendous repairs to the Spectre and Meltdown CPU vulnerabilities. Along with this update, the Android security patches for February is also made available.
The latest Android security patch for February fixes the common vulnerabilities and exposures (CVE), in the open-source Android operating system. Sony Xperia X recently released its Android 8.0 Oreo update.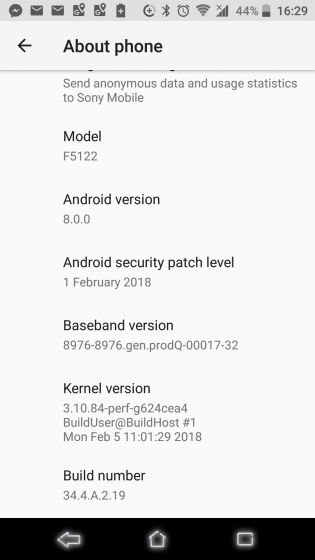 Related Post: Sony to launch Xperia Ear Duo with dual listening capability
The new Sony Xperia X 34.4.8.2.19 Update is having the Android February security patch, the Spectre and Meltdown CPU vulnerabilities, major bug fixes and performance improvements included in it. Sony Xperia's latest update software will gradually be made available to everyone. You can now check manually for the software updates by the following method > go to settings > about device > system update. But one thing you have to make sure before doing the update download is that your device should have enough charge of at least more than 60 % or 70 %.
Both Sony Xperia X and Sony Xperia X compact have received the 34.4.8.2.19 update. You can now download and update your software to get the latest features and make the most out of your Xperia device. It is to be noted that you cannot revert to a previous software version once you have done with the upgrade. All the existing user data will be unaffected by the software update.
If no information about the new software is available, it is possible that your device will not do not have enough free memory. If the internal free memory is less than 500MB, there are fewer chances for receiving any information about the new software. A notification saying, 'storage space running out,' may appear in the notification panel to warn about the shortage of storage space. So, once this notification is received, you must free up the internal memory or the device memory, so that you will be available with the notifications about the new software.