Motorola announced new Moto E4 series a few months ago. In the month of June, Moto E4 hit the market at a price of 8,999 and in the month of July, Moto E4 Plus was launched in the Indian market at a price tag of 9,999 available online on Flipkart. Whenever you buy a smartphone, you should know that they do not have a screenshot button like most of the tablets. The screenshots in today's world are very important to take. Different smartphones have different key combination to take a screenshot and share that with someone else.
If you already have Moto E4 or you have ordered Moto E4 Plus and waiting to receive it, you should know how to take a screenshot on these smartphones which will definitely come handy in situations where you want to share a funny photo with someone else that you have seen on your social media feed. It is important to note that when you take a screenshot with a key combination and not using an app, you cannot select how much area to take a screenshot of. But anyways, some people prefer not to keep an app to take screenshots.
Below we have shared 2 simple ways (Using hardware keys and Using an App) to easily Take Screenshot On Moto E4 and E4 Plus
Steps To Take A Screenshot On Moto E4 and E4 Plus
The process of taking screenshots is same for both Moto E4 and E4 Plus which is stated below.
Step 1. Open the screen whose screenshot you want to take. It can be a conversation, image, video and likewise.
Step 2. Press the Power and Volume Down button simultaneously. You will see an animation of photo capturing and a clicking sound from your smartphone.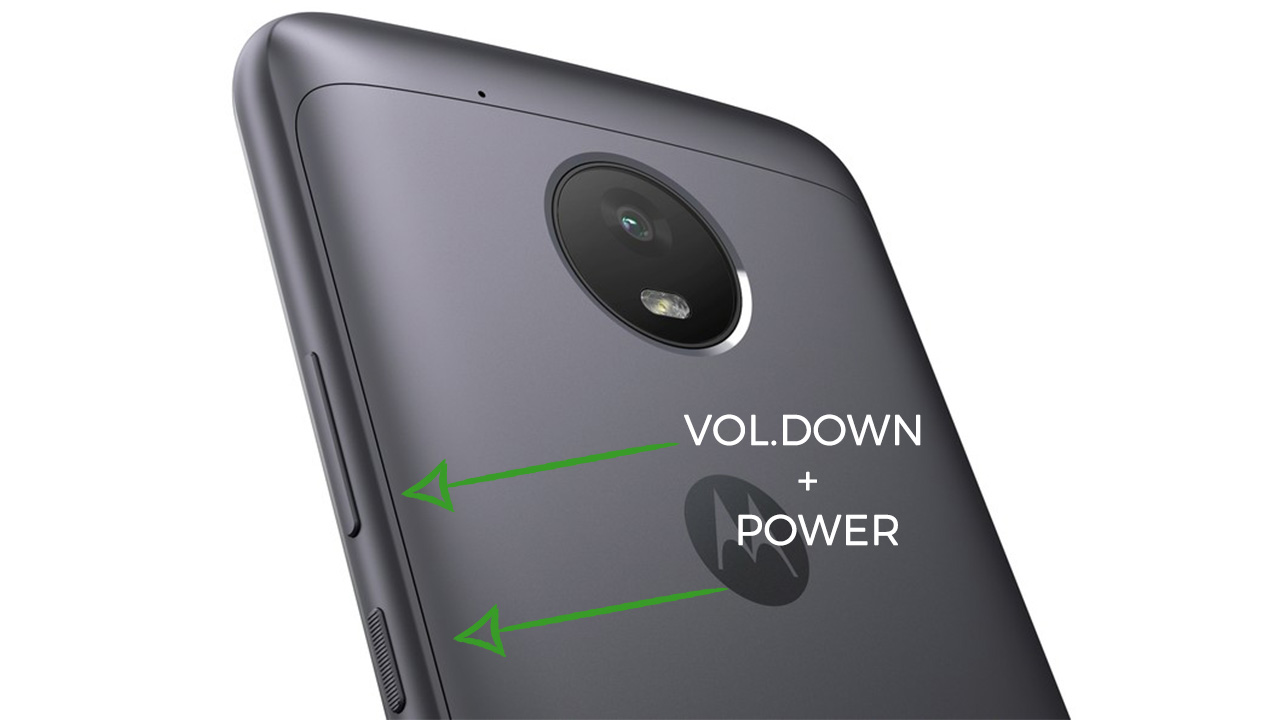 Step 3. You will get a notification that the screenshot is complete. You can tap on that notification to see the screenshot or you can go to your gallery, later on, to check it out.
As stated earlier that taking screenshots in this organic way is not the best practice as you cannot crop it before taking the screen shot. You have to install a photo editing app to crop and write text. Instead of that, you can use the most popular screenshot taking app named Screenshot.
The app lets you specify the folder and preview the screenshot before saving it. You can crop and make drawings on the screenshot. You can insert custom text which is the cool feature that is widely used on social media. It is a very lightweight app and you can definitely try it out on any smartphone.