OnePlus has been gearing up to launch the OnePlus 5 smartphone which is the sucessor to the last year ever-popular OnePlus 3/T. OnePlus has been sharing teasers about the OnePlus 5 and the phone is just around the corner. OnePlus has already confirmed that the OnePlus 5 will launch in Summer this year and the phone will indeed be named the OnePlus 5 after the number '4' is considered unlucky in China. The OnePlus 5 has been leaked with the leaked specsheets of the phone and the sketches but this time the benchmark scores of the phone are out. The benchmark scores are leaked via the famous benchmarking site GeekBench which reveal the scores for the OnePlus 5.
The OnePlus 5 has done incredibly well in the GeekBench scores if the scores are to be believed. The OnePlus 5 scores around single core score of 1963  and multi core score of 6687 which is way more than Galaxy S8 which scored 1929 in single core and has multi core score of 6375. Only the Samsung Galaxy S8+ and the iPhone 7 score better in the single core performance than the OnePlus 5 which is a very good sign.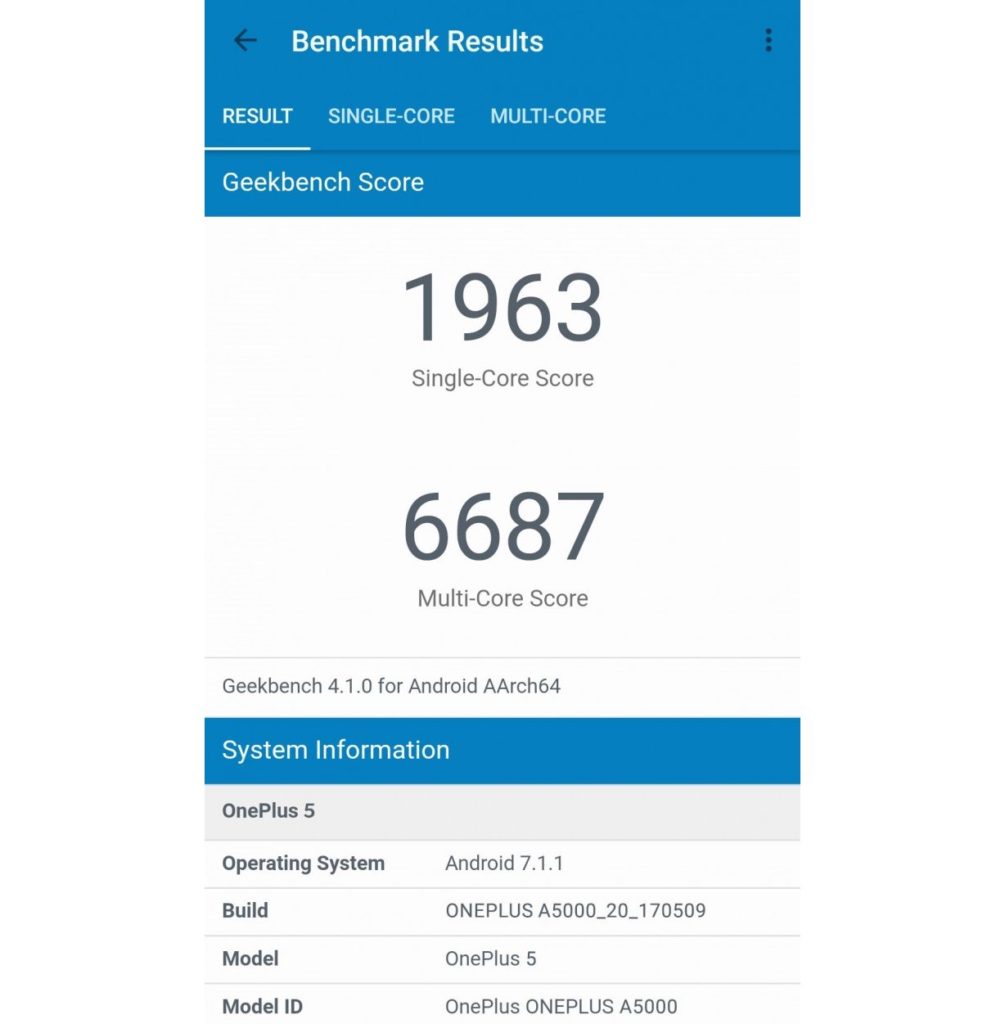 The comparison charts have also been revealed for the device comparing it with the other flagship smartphones of this year. The OnePlus 5 beats the Samsung Galaxy S8 and the Sony Xperia XZ, both of which also come with Snapdragon 835 chipset. The OnePlus 5 does well in the single core performance whereas the OnePlus 5 comes on top in the multi core performance.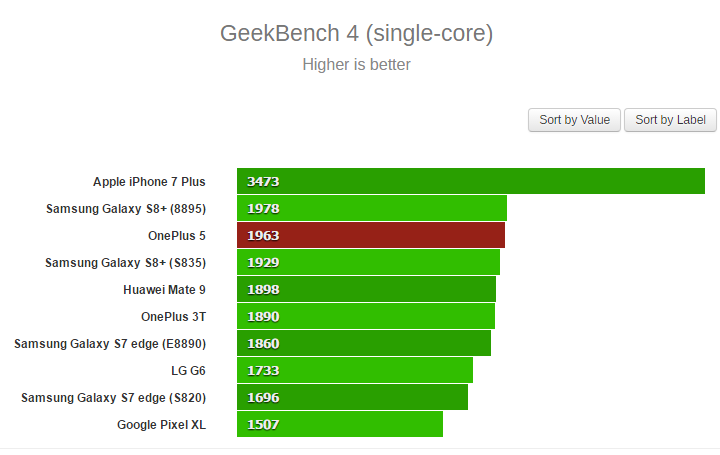 OnePlus 5 has been rumored to be powered by Snapdragon 835 chipset, having a 5.5 inch display with 2K resolution. The device is reported to have 6GB of RAM and 64/128GB of storage with possibly an 8GB variant with 256GB of storage and the device is reported to have a dual-camera setup. Stay tuned to know more about the OnePlus 5.