It is not new that HMD Global is going to organize an event on the 5th of December in Dubai where the company is planning to unveil no less than 3 Nokia branded smartphones. So far, the devices are rumored to be the Nokia 8.1, which may be the global version of the currently China exclusive Nokia X7, the long-awaited Nokia 9 and the budget- class Nokia 2.1 Plus.
As per the new leaked info, the Nokia 8.1 and Nokia 9's mobile case have already started getting listed on various e-commerce websites worldwide. The move all but confirms that these devices would at least be making an appearance at the above-mentioned event.
For the Nokia 8.1, the covers have been listed on a German retail website and include an Entertainment Blue flip cover, that is basically a fancy name of tempered blue and a clear case.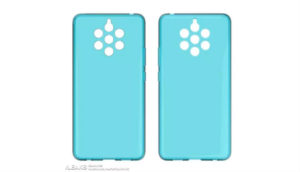 For the Nokia 9, a long-awaited smartphone, the cover leaks all but confirms some speculated feature
s of the device. On the back, the device contains seven openings for camera modules, of which 5 are for Zeiss' Trademark Penta lens camera tech, one is for the flash and the other is for the IR Focusing apparatus. A tiny bulge above the topmost lens suggests the placement of the microphone.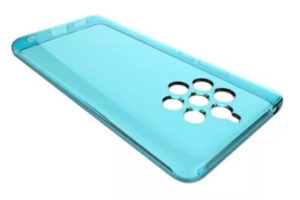 The cover comes with three holes at the bottom which may indicate the presence of bottom facing speakers, USB- C charging port and a microphone opening for Nokia's Ozo Spatial Sound Technology to function. An opening on the top suggests that the device may include a headphone jack also. Since there is no opening visible for the fingerprint sensor, it is safe to assume that the device may come with an under- display fingerprint on- board.
Apart from that the Nokia 9 is expected to carry Snapdragon 845 SoC, QHD+ pOLED display among others.