The Nokia 2010 was announced by the Finnish mobile maker in 1994.
The device used to feature a monochromatic display and according to the inventor of SMS, was the first device to enable easy writing of messages. When it was released, it was truly a breakthrough product with features like call log history for up to 10 calls, SMS notification among others.
So its no wonder that HMD Global, the new home of Nokia mobiles is planning to re-release it on the occasion of the 25th anniversary of the device. The re-release of an old classic may not seem new to anyone following the company with HMD Global revamping one of their old classics for the MWC these past two years.
Past Nokia re-releases by HMD
Last year saw the re-release of the Nokia 3110, dubbed as the indestructible phone and the subject of countless memes over the internet, and this year saw the Nokia 8110, dubbed as the ' Banana phone' for its iconic design.
Just like the other devices from the classics lineup, the device would feature some updated specifications to better compete with the feature phones of modern times.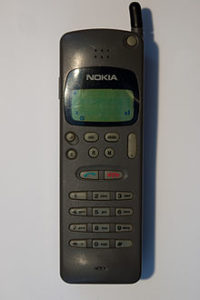 Whats new in Hardware
The new Nokia 2010 is expected to support a color display along with 4G LTE connectivity also.
Colors
The updated Nokia 2010 would be available in several color options like Red, Yellow, Black and Blue in a brightly colored packet.
The device may be visiting the drawing board for a slight update to bring it at par with others.
Software
On the software front, it would run the same OS that is powering other siblings of it's from the classics lineup, the KaiOS. This would be adding support for apps like Twitter, Facebook also. It may come with Google Assistant also, which has recently arrived on the KaiOS also. The device may be getting WhatsApp, which is expected to arrive on KaiOS in some time.
Pricing and Availability
The pricing and availability are too early for now, but it can be expected to have a price of <$100, just like other revamped classics and may be available in the same markets as them.