MIUI 9 tricks to save battery on your Xiaomi mobile, Xiaomi is one of the best brands in the market today, and for this reason, its customization layer is one of the most liked by people on a day-to-day basis. Today we are going to bring some tricks of MIUI 9 so that you can save battery in your mobile without any kind of problem.
MIUI has been one of the best layers of personalization in Android for years, for its performance, for its fluidity, or for the great support given by the Chinese firm years after years. Therefore, any mobile that has this layer of customization is usually a good option.
Also Read: Download OnePlus 5T Stock Wallpapers on your smartphone
MIUI 9 has been one of the major updates of the operating system: it has been the smallest change in aesthetics, with almost the same interface, but it has brought new features in personalization, resource management, better energy consumption and above all, more speed when opening apps.
MIUI 9 tricks to save battery on your Xiaomi mobile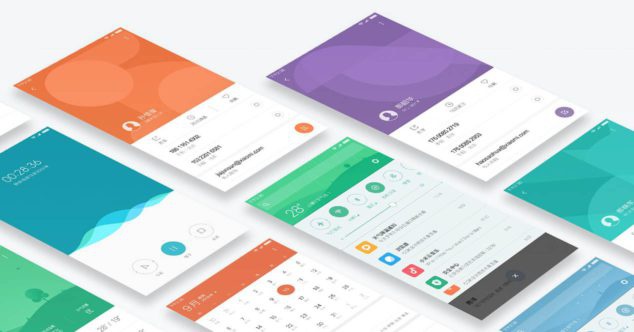 Disable apps that you do not use: even if it is one of the best layers on Android, sometimes it brings many pre-installed apps, so we have to go to Settings, System applications and disable apps that we do not need.
Second plane: we must do from time to time a cleaning of the applications that we have in the background, therefore, from the settings of the battery, we have to get rid of the apps that have been in the background and that we will not use frequently.
Deactivate the synchronization: just under Settings, below where our MIUI account is, we have to deactivate the synchronization and the cloud so that it is not running at all times in the background.
Disable the apps that start from the beginning: go to the security section, click on the Start option and you will see all the applications that are executed as soon as the phone is turned on. We should remove absolutely all of them and open ourselves whatever we want.
Go to the Security app, in the Permissions section, and after Other permissions: there, we will have to go app by app removing permissions to NFC applications, location or others. Many apps have permissions that do not even need and that spend battery in the background.
Use the MIUI battery economizer 9. Go to the MIUI battery settings on your mobile, and click on the option of system applications and choose the MIUI economizer, so that the system automatically deletes apps in the background and that Do as a cleaning every so often, and do not synchronize all the apps at all times.
After using and considering these amount of tricks to your MIUI 9 device you will be greeted with a very noticeable battery performance on your phone, Though if even after applying these fixes your MIUI 9 is still lacking behind the actual battery performance, then you should probably wait for a software update.