Google Photos is an amazing free app to store your photos and videos in the cloud space. You can access them from anywhere and anytime using any device. People use it very often to backup photos and videos, and they get organised and labelled automatically so that searching them becomes easy in future. Some people also prefer to keep photos and videos in Google Photos to clear up space in your smartphone.
But deleting photos from Google Photos has a catch that many people may not know about. Even though Google says that the app is perfectly safe and secure, it would be foolish to keep private photos especially if your email address credentials get hacked. But when you delete photos and videos from Google Photos, they say in the trash for 60 days just in case you may restore them. This could be dangerous as well in case of hacking. The following article is dedicated to providing a complete guide on how to permanently delete pictures and videos from Google Photo.
Must Read: How to Uninstall Carrier/OEM Bloatware Without Root Access
Steps to Permanently Delete Pictures and Videos From Google Photos
You can download the Google Photos App from the Playstore if you haven't already.
Step 1. Open Google Photos apps on your Android device.The app should automatically give you a grid of pictures and videos on your device.
Step 2. Tap and hold to select all the photos that you want to delete. Once the selection is done, tap on the Trash icon at the top right corner of the screen.
Step 3. Go to Menu icon again at the top left corner and select Videos from the menu option. You will see all the videos you have under Google Photos in grid style.
Step 4. Select the videos that you want to delete in the same way you did for photos and tap on Trash icon to send them to trash.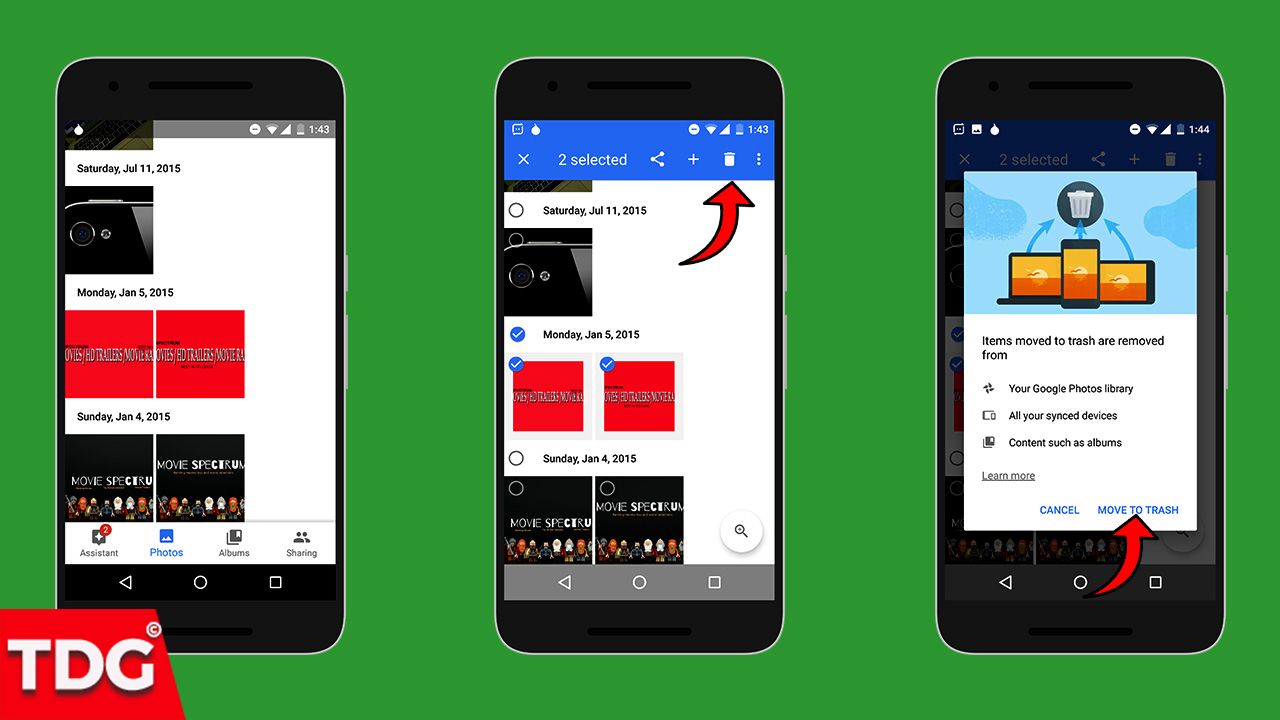 Step 5. Go to Menu icon again at the top left corner and select Trash from the menu option this time. This will open the Trash where the photos and videos you have deleted will stay for 60 days before getting permanently deleted. If you want to delete some of them immediately, select them by tapping and holding them.
Step 6. After the selection is done, hit Delete option on the top right corner of the screen. You will be asked for confirmation. Tap on Delete option and they will get deleted permanently.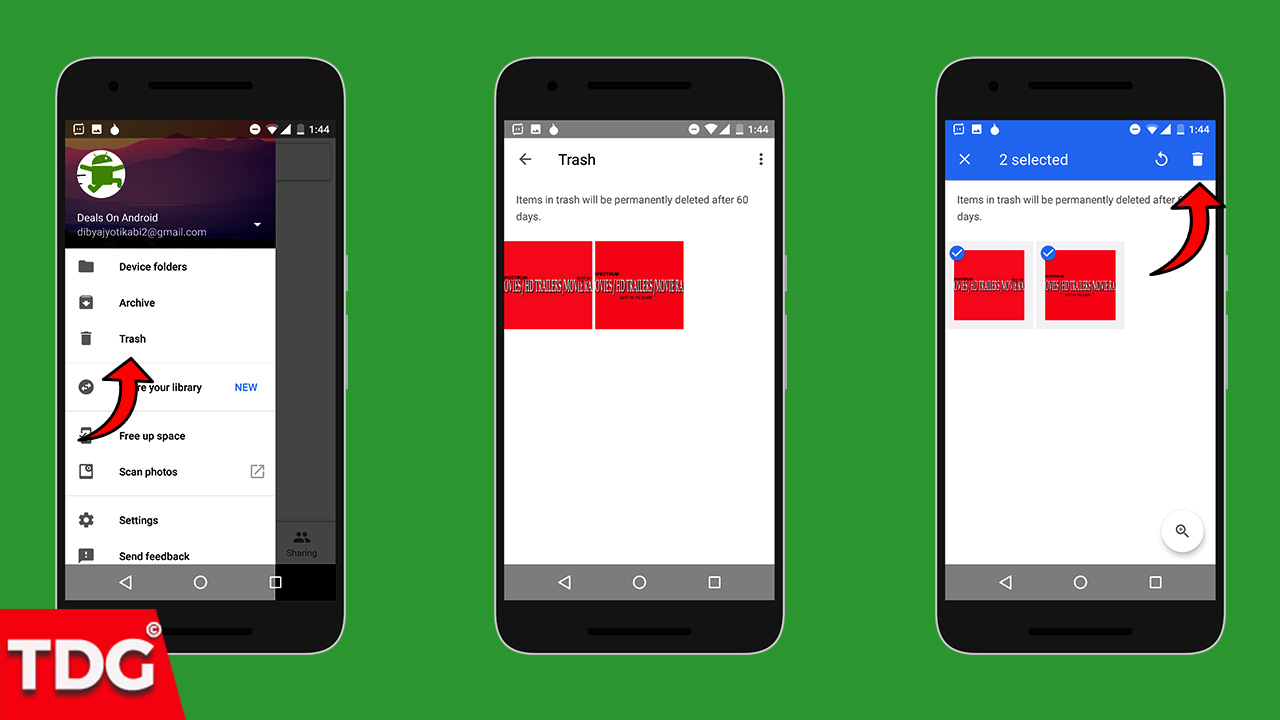 This is the easiest way to permanently delete pictures and videos from Google Photos.Let us know your thoughts on this guide in the comment section down below 🙂