One Plus 5 is one of fastest devices available in the market right now.It has all the high-end features and specs to prove that thing.But installing any faulty app mistakenly may cause some issues in the OnePlus 5 System and at that time users may want to Factory Reset | Hard reset their OnePlus 5.
Whenever you feel that something isn't running as it used to on your device or your device so laggy, you should factory reset your device.Most of the time users do Force restart to get rid of hang situation which is the first thing do.However, if the problem is still there, then you should do a Hard Reset On OnePlus 5.
By performing a hard reset you can address the most of the Android software issues which might cause boot loops, black screen, lags, bugs, force close errors, battery drain, heating situations, screen freeze etc.If you are in any of these situations, then follow this guide to Factory Reset / Hard Reset OnePlus 5.
Remember, doing a factory reset would delete all your data and files, so a doing a full backup of your data is highly recommended.After Hard reset, your device will be lag free and as new as a new device (Software wise).
There are two very simple methods to perform a Hard Reset or Factory Reset. 1)Using Phone's settings 2)Using Stock Recovery.
Related
Disclaimer
Follow the below Guide Exactly or else it may lead to brick your device.Theedroidguru should not be held responsible for any damage.
Guide To Factory Reset / Hard Reset OnePlus 5 (2 Simple Methods)
METHOD 1:

Using Phone's Settings
Step 1.First, go to Settings On Your device then scroll down to Backup & reset.
Step 2.Then select Factory data reset then enable Erase Internal Storage
Step 3.Now Tap On Reset phone at the bottom of the screen.Then select OK.
This will start the formatting process and once the process is done, your device will boot automatically (this may take some time).
METHOD 2: Using Recovery
Step 1.First, switch off your phone and reboot into recovery mode.
Power off the OnePlus 5.Once your phone is switched off, press and hold the Power and Volume down buttons at the same time.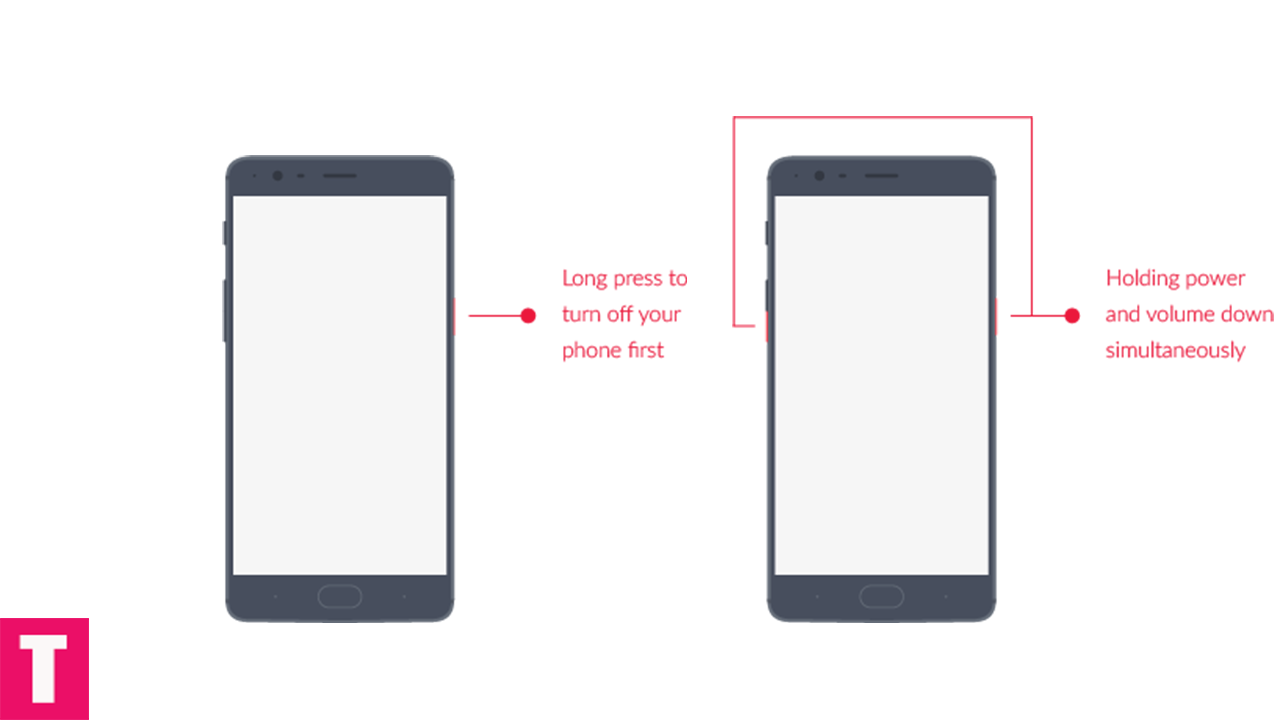 Continue holding these two buttons till the OnePlus/Android splash screen that appears.
Once you are in the Recovery mode, release the power and volume down buttons.
Step 2.Now From recovery select "wipe data factory reset". (You can wipe cache partition and wipe dalvik cache)
Step 3.When done, return to the recovery's main menu and select "reboot system now".Done!!!
If you have any questions or suggestions related to this post, please share in the comment section below 🙂