Xiaomi Mi Band 3 Expected Specs, Release date and Price (Rumors): Wearables have become very common among smartphones users. From smartphone to fitness trackers, wearables from various manufacturers are seeing a good amount of sale in the market today. The Chinese manufacturer Xiaomi is popular in the wearable market similar to the smartphone market. The Mi Bands are getting a good amount of sale in the Global market.
Xiaomi came up with the Mi band back in 2014. But for some reasons a newer version of Mi Band was not seen until 2016. But in the year of 2016 they unveiled the upgraded version of Mi Band, which is the Mi Band 2. And as it has been 2 years after the launch of Mi Band 2 all the eyes are on to the launch of Mi Band 3 from Xiaomi. There have been a lot of rumours and leaks based on this recently.
Xiaomi Mi Band 3 Probable Specifications and Release Date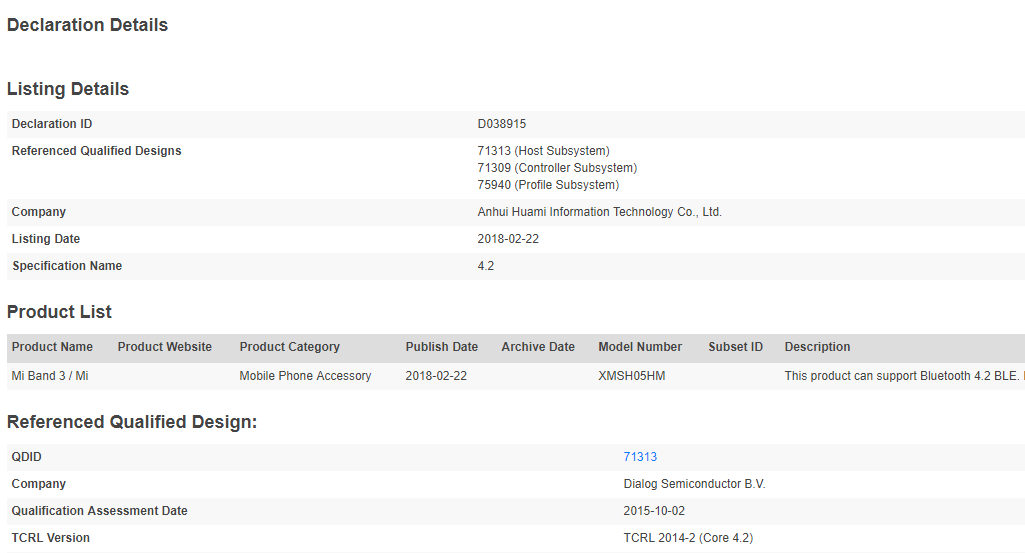 The Mi Band 3 is expected to arrive with upgrades on hardware and software from that available on the Mi Band 2. As the Mi Band through had the IP67 certification, an IP68 certification is expected for the new MI Band 3. The same 0.42-inch OLED display available on the Mi Band 2 is expected in the new device but with some enhancements. An upgraded Bluetooth 4.2 LE can be seen with the Mi Band 3. Features like calorie counter, and a pedometer is also expected.
The IP68 certification expected on the Mi Band 3 will make it dust and water resistant. For better standby time a battery with capacity more than 70mAh is expected to be added to the device. But an addition of bigger battery will also make some changes in the size of the device. Another important possibility is the addition of NFC and GPS connectivity, which of course needs a better battery.
Must Read: Spectacular concept of the Xiaomi Mi A2 with full screen format
The official confirmation of the price is not known yet. As the MWC 2018 nears in date, we can expect an official unveiling by Xiaomi to take place at Barcelona. For more update please stay tuned to us.