If you are using Android smartphone for the first time, the chances are high that you will face a few problems initially and one of them is how to take screenshots from your Android smartphone. If you have used a tablet before, you probably had a button to take screenshots as it is present in most of the tablets.
But there is no such button on a smartphone but it has a key combination that will help you take screenshots. This key combination varies from one Android smartphone manufacturer to the other. In this article, we will list steps to take a screenshot on Moto Z2 Force and Z2 Play.
Must Read: Moto Z2 Play now available in the US unofficially
Moto Z2 Play and Moto Z2 Force – Overview
Moto Z2 Play is a great mid-range smartphone with reasonable price tag. It has 5.5-inch Full HD display, superfast 4GB RAM, 2.2 GHz octa-core Qualcomm SnapDragon 626 processor, 12 MP rear camera and 5 MP front camera. It sports 64 GB internal storage and has support for microSD. Most importantly, it has 4G support.
Other the other hand, Moto Z2 Force is slightly better than Moto Z2 Play in terms of display. It sports 5.5-inch QHD 1440 x 2560 pixels resolution which is better than Moto Z2 Play's 1080 x 1920 pixels resolution. The processor is also slightly better with Qualcomm SnapDragon 835 SoC 2.35 GHz clock speed. The battery is 2750 mAh in comparison to Z2 Play's 3000 mAh. Other than that, it has more sensors and everything else is similar.
Steps To Take A Screenshot On Moto Z2 Force and Z2 Play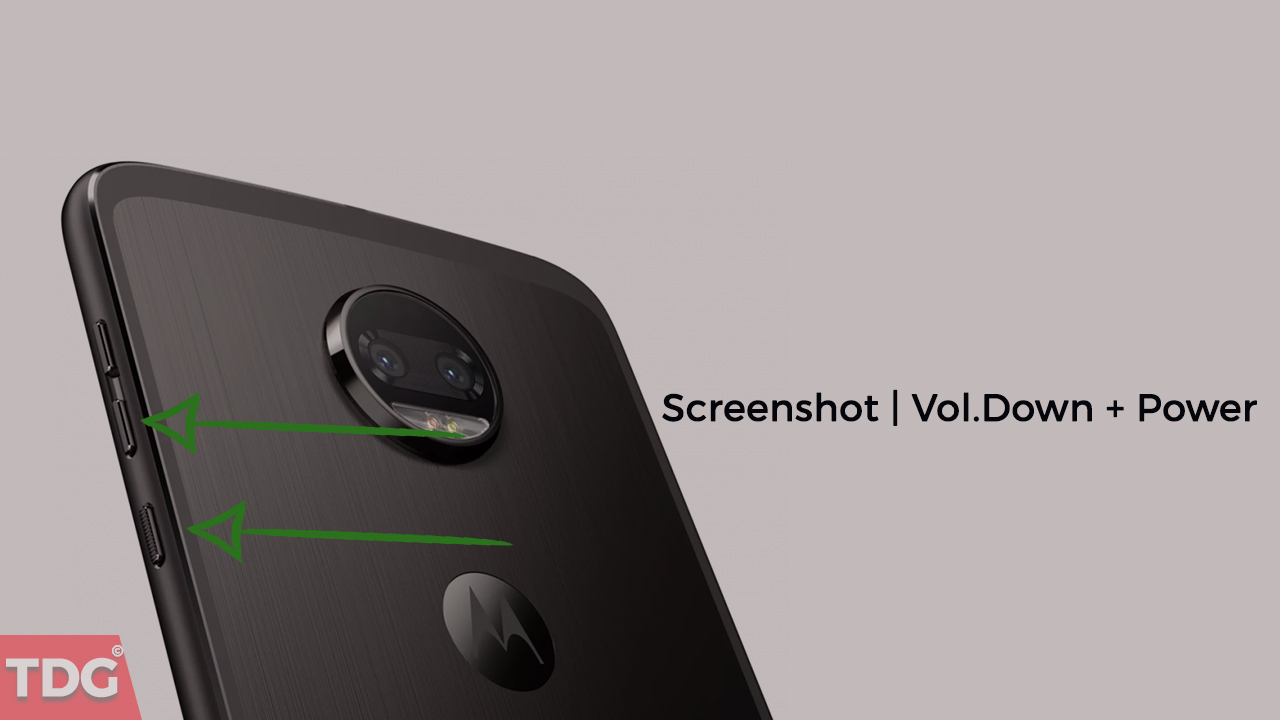 If you have already ordered any of the above smartphones, it would be handy for you to know how to take screenshots on them. Screenshots have become a regular thing on any smartphone as people share memes from different websites to social media accounts and messengers. Sometimes, you may require it to send proof of an activity like payment and things like that.
Step 1. Go to the screen whose screenshot you want to take. It can be a website, video, photo or app.
Step 2. You need to hold the Power button and the Volume Down button simultaneously unless you see a clicking animation on the screen and get a notification at the same time. Once you see the notification on the screen, release the buttons.
Alternative Method:
You can use an android app named "Screenshot" to take beautiful screenshots on your android devices.You can even crop and make drawings on the screenshot which is great.
Pull down the notification bar and click on the notification to see the screenshot directly from your gallery where it is stored and you are free to share it anywhere you want.