Google's own messaging app, Google Allo was launched last year to compete with Whatsapp and messenger in the market of popular messaging apps. In spite of having some really cool features like in-built Google Assistant and receiving a lot of positive reviews, Allo still failed to replace Whatsapp or Messenger as a mainstream messaging app.
To expand its availability across multiple platforms, Google has now launched Allo web client exclusively for Chrome browsers and also only for android users. Similar to Whatsapp and Facebook, Allo also syncs your messages across your devices. This means whenever you receive a message on your phone, it will also be sent to your computer as long as both the devices are connected to the internet.
Must Read: How to Download GIFs from Twitter On Your Android Phone
How To Get Allo On Your Chrome
Getting Allo on your Chrome is very much similar to how you use Whatsapp on your browser. Here are the steps that you should follow to get it on Chrome.
Step 1: Open Google Allo app in your phone and open the menu by swiping right or by clicking on the menu button and select scan QR code option.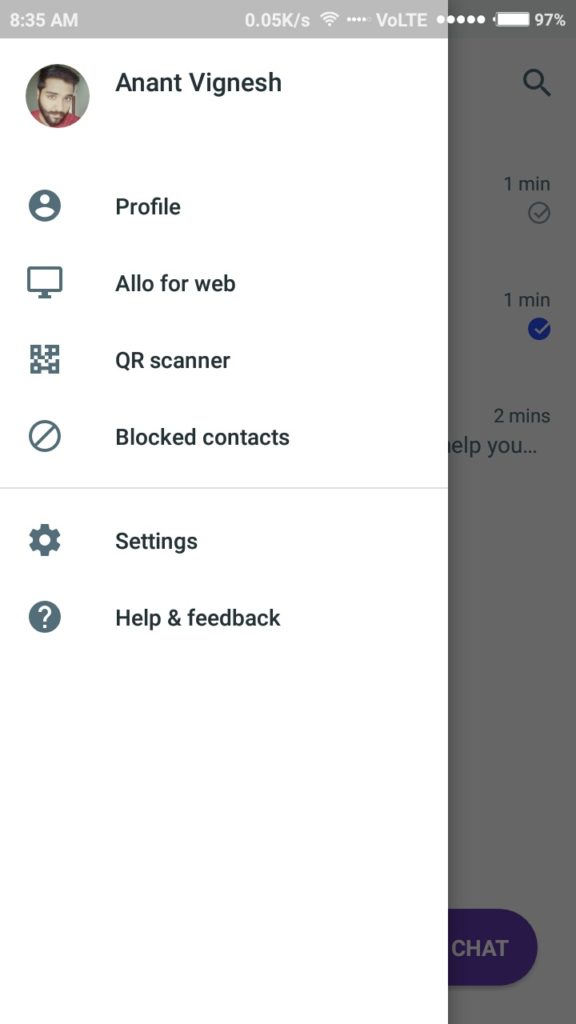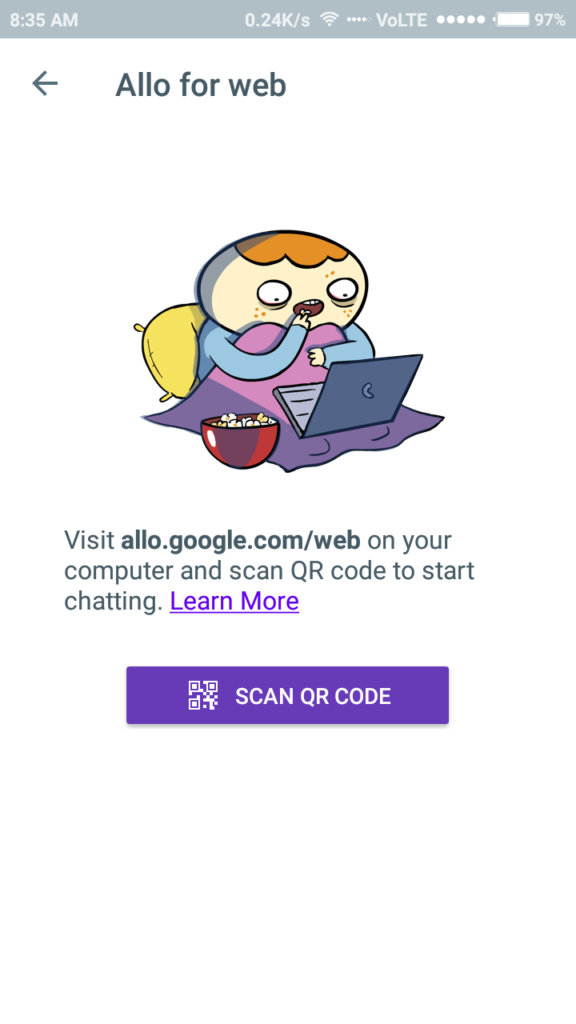 Step2: Open https://allo.google.com/web in your Chrome browser to navigate to the Allo web client.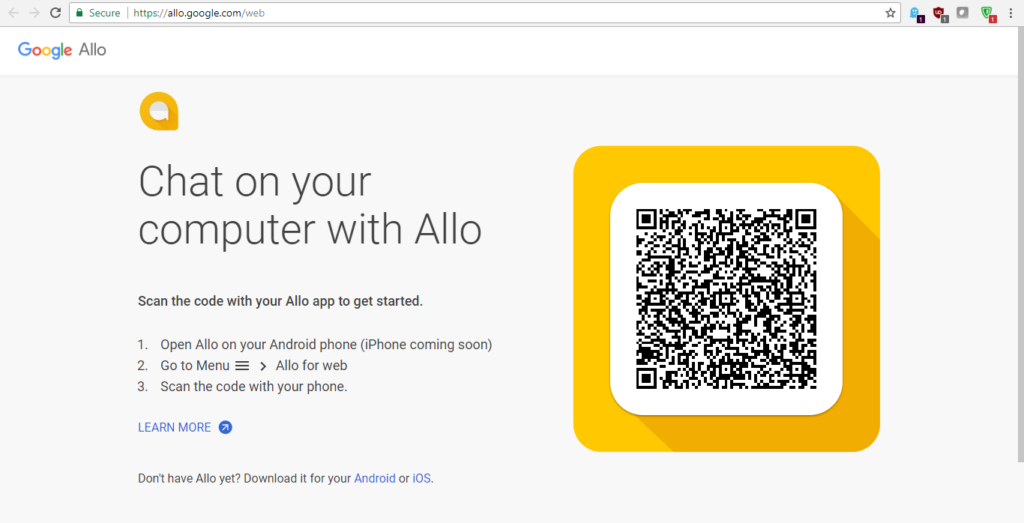 Step 3: Now scan the QR code that you see on your browser screen in your Google Allo android app.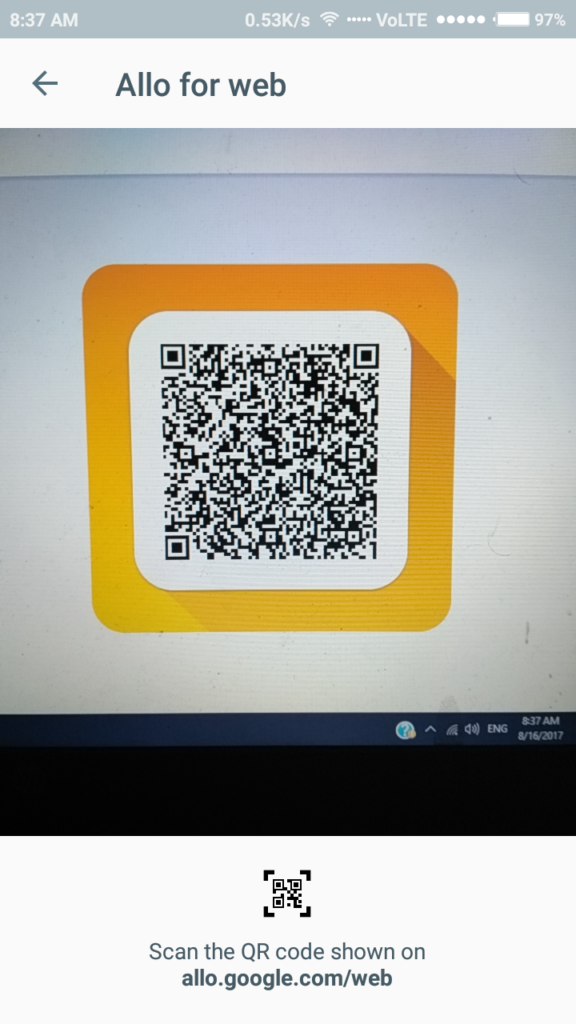 Step 4: The Google Allo web client will automatically sync all your messages to your browser and now you are good to go.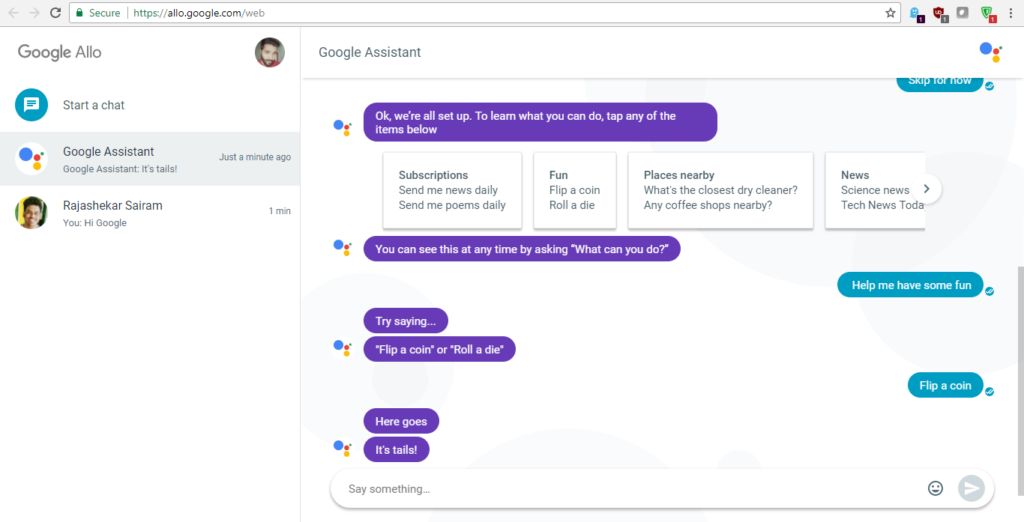 Additionally, you'll see options within chats for emoji, stickers (and downloadable sticker packs), and attachments. Allo, like in the app, will show you quick response recommendations too.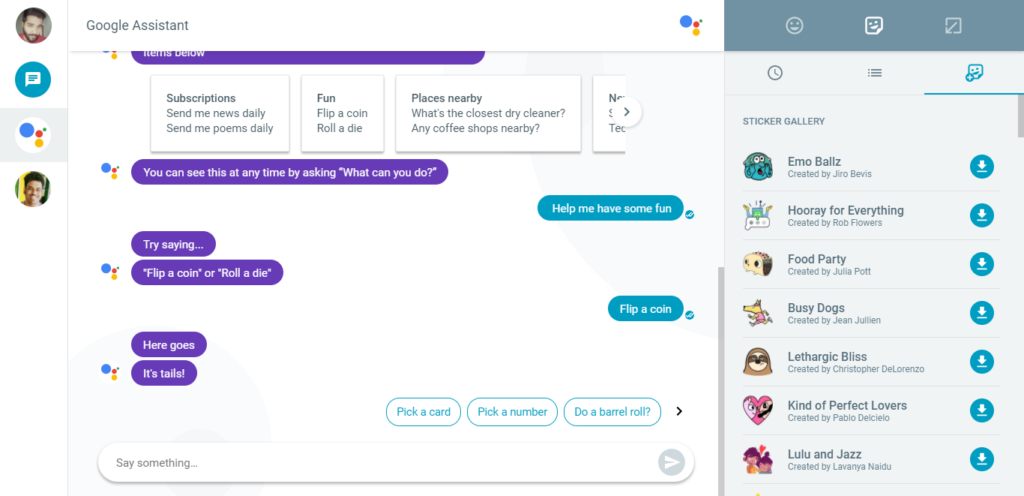 You have access to some settings, which you'll find by clicking on your profile picture on the web. You'll also get desktop notifications too, along with sounds and message previews if you allow them.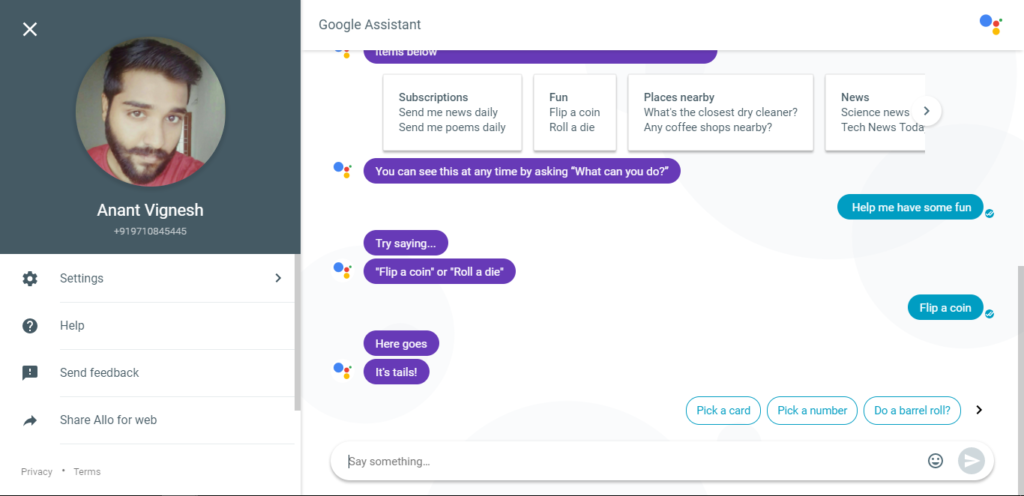 If at all you want to remove your Allo's desktop connection, you can easily remove it by going into your phone's Allo app settings and tap again on "Allo for Web," and you'll see all of the instances that you've signed in. Tap the trash can next to each one individually to sever that connection. Or you can "Sign out of all computers."
So let us know your thoughts on Google Allo Web in the comment section down below 🙂