Guide to Download Right GApps Pack From OpenGApps: If you are an android lover and have a good knowledge about android rooting and custom ROMs then you must have come across a term GApps.First of all, you have to know what is GApps or Google Apps pack and why it is important.
Google Apps or GApps are needed on android to run any google apps like Gmail, google+ and other google applications.Most of the Custom ROMs (E.g Lineage OS, Carbon ROMs or any other AOSP) do not come with GApps pre-installed.They only have the ROM Zip File which you can flash via any custom recovery like TWRP.
But After flashing the ROMs you have to Flash the GApps Zip file but it is very difficult to find the Right GApps pack for your device.But thanks to opengapps.org, you can easily download the right Gapp pack for your device.In this guide, we will be sharing step by step guide to Download Right GApps Pack From OpenGApps.
How To Download Right GApps Pack From OpenGApps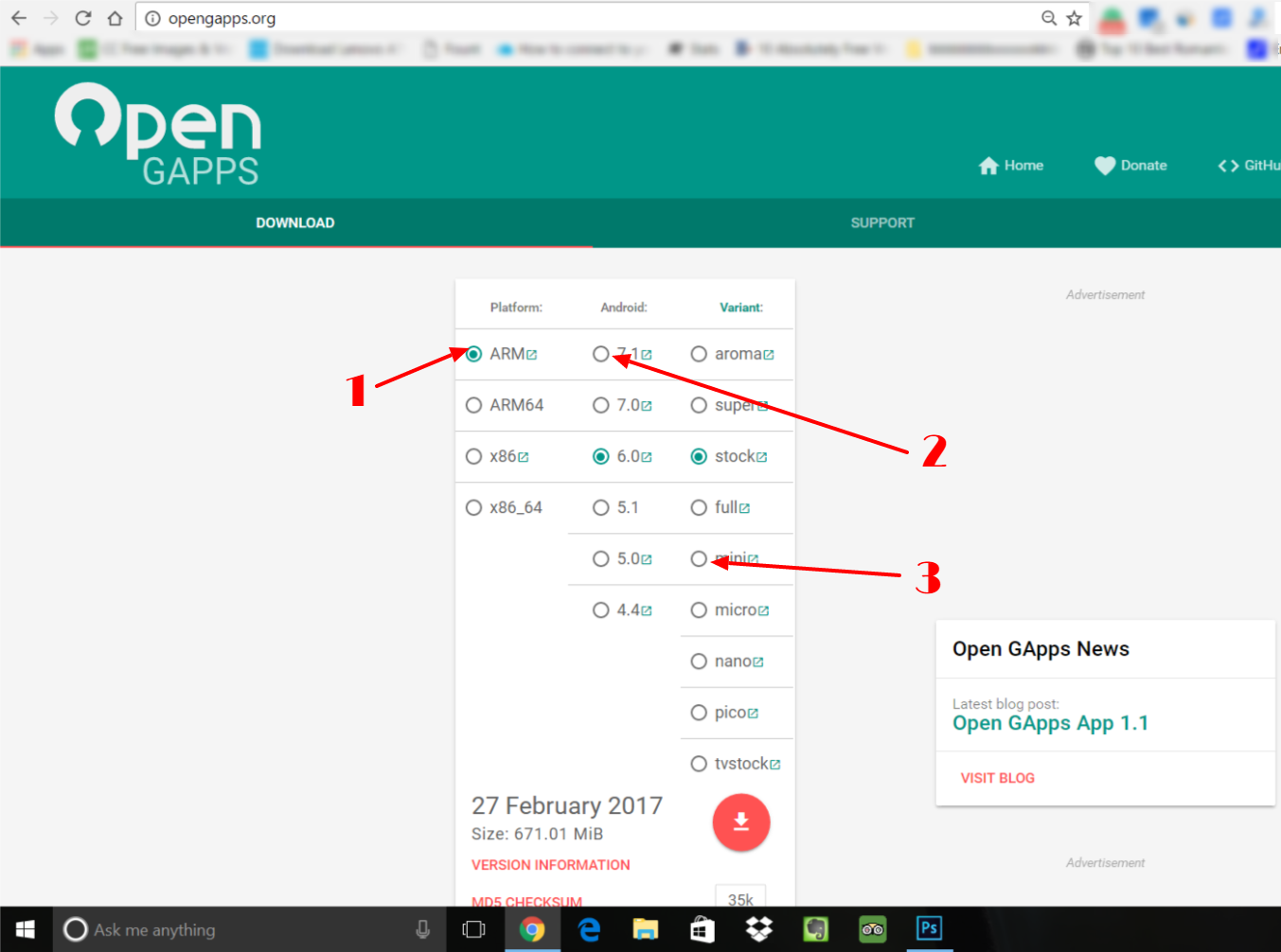 First, go to opengapps.org
Then choose the right processor your device has (Like ARM/ARM64)
Then Select the android version (e.g 6.0/7.0/7.1)
Next, select the size of the GApps (We recommend full if you need all the Gapps or Nano for basic Google apps)
Lastly, click download and your GApps will be downloaded
After installing the custom ROM, you can flash the GApps pack via custom recovery.
If you have any question related to this post, feel free to leave that in the comment section 🙂